Wolves in This World
Orbis is different from the normal world. Humans do not exist. Though wolves may use things such as bottles, potions or items of clothing like feathers; the items were not made by man kind [wolves have certain abilities in which they can create these items].
The Differences
There are many differences that wolves in Orbis have than wolves in the real world. The most important thing to note is that wolves can TALK in Orbis. Wolves also can learn Elements in this world and can buy and make items. Wolves in Orbis can also have different eye colours such as purple or yellow. They can also buy paints which allow them to put markings on themselves which they can change 2 times in total. Items can also be warn by wolves [feathers, necklaces, bracelets]. Each wolf is also given the packs currency Pecuniam.
Ageing
Wolves ages can range from 0-25 years in Orbis. For wolves age, 1 Year = 3 human years [instead of 1 year = 7 years]. Wolves can live past 25 years however not by much [the limit is about 30-33]. Pups age differently too [This is so role-playing them doesn't take forever and you can have more fun and adventures]. Pups after birth age 1 month every week until they are 8 months old [8 weeks normal time]. After 8 months old, they age normally [they would still have their birthday on the day they were born].
Builds and Strengths
Obviously your wolf is NOT invincible. Each wolf has 5 bars: Health, Hp, Strength, Stamina and Speed. Each ranges from 0-100 and are only changed by the Head [admin of the site]. Your wolf will need to show weaknesses and strengths in certain areas. For example; if your wolf is a Pescador [Fisher] than you could include that his snout is longer and so are his legs which help him with swimming and reaching deep down into the water to catch fish.
Markings and Coat Patterns
Coat patterns are still normal and so are markings. Your wolf can add painted markings to itself by buying paint from the store. The paints can be changed a maximum on 2 times and you can remove them or not. You can also only have a maximum of 4 markings using that one paint bucket. This is so people don't go over board with the markings.
Eg.
Good Wolf Markings + Patterns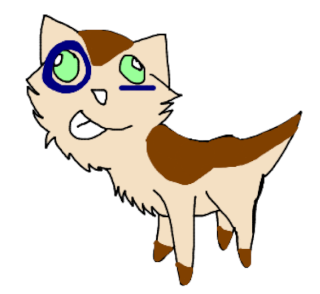 Bad Wolf Markings + Patterns
Wolves Biographies
Each member is required to have a biography of their wolf to allow others to see what you want your wolf to look, act and sound like. It also shows there weaknesses, strengths and their stats. GO OVER-BOARD with your biography! By that, it means add photo's and gifs of your wolf and make your history long and interesting. Ad other things to your biography that others would WANT to see. Boring biographies usually won't get accepted and you would be told to add more to it or include a few things [Eg. stats].
Ethereal Head





Posts

: 183


Wolf Location

: Main Territory Grounds

Inventory
Holding: Dream Catcher Necklace, Offel Broth
Wearing:
WishList:



---
Permissions in this forum:
You
cannot
reply to topics in this forum